AUTO PARTS KOUJOH CO.,LTD.
Products
USED CAR PARTS
Engines, Nose cuts and many others.
About us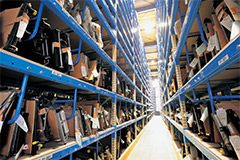 AUTO PARTS KOUJOH was founded as a company specializing in selling top-quality used auto parts. Our product line-up includes high-quality auto parts such as nose cuts, engines, transmissions that are repairable or can be used for spare parts.
We offer high-quality Japanese used auto parts for all makes such as TOYOTA, NISSAN, HONDA, MITSUBISHI, MAZDA, SUBARU, ISUZU, etc.
Name Auto parts koujoh co.,Ltd.
---
Address:776-3 Tsumazaki-Kaisaku Ube-city Yamaguchi Japan

Google Map
TEL:81-(0)836-44-2412

E-mail:
export@ap-kojo.com

URL:
https://ap-kojo.net/
Contact personnel:Yamamoto
Replacement Auto Parts for Export
We place the quality of customer service as our top priority and aim to be a reliable company dedicated to providing eco-friendly services by working in harmony with people and the environment.
Engine and other parts
We disassemble 500 - 1000 vehicles a month and after a thorough inspection sell engines and other parts at reasonable prices.
Customer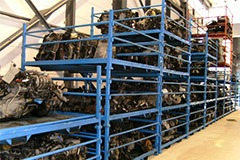 Our customer is increasing and now our business corporation with customer spread out 7 countries as below, Malaysia, the Philippines, Trinidad and Tobago, Hong Kong, Russia, Syria, Jordan